Return to Air Chapter Text

1990 Carbon Monoxide Emissions by Major Source Category in Major Texas Cities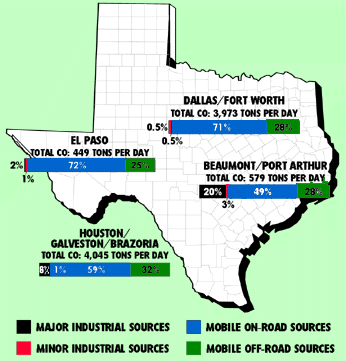 Note: El Paso totals do not include emissions from Ciudad Juárez, across the border in Mexico. A special section in this chapter discusses the shared airshed between the two neighboring cities.
Stationary/Area Sources: Major industrial sources (petroleum storage and petrochemical facilities, major manufacturing plants, gasoline pipelines, power plants) and area minor industrial sources (gasoline stations, dry cleaners, oil and gas production, small coating and painting operations, small print shops, landfills, wastewater treatment facilities, consumer commercial solvent use).
Mobile Sources: Off-road (recreational boats, agricultural, construction, industrial equipment, lawn and garden equipment, airplanes) and on-road (highway vehicles, both gasoline and diesel).
Source: Texas Natural Resource Conservation Commission, State Implementation Plan for Non-Attainment Areas (Austin: TNRCC, 1994).

Return to Air Chapter Text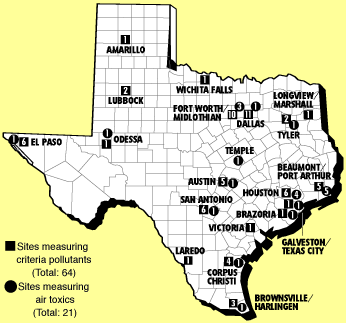 Next Map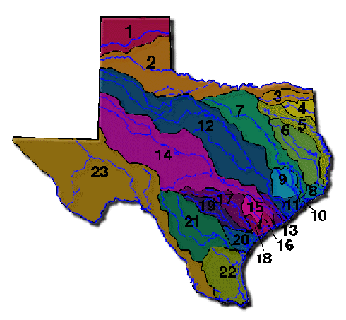 Maps Table of Contents

Please send questions, comments, or problems with this page to ltarver@mail.utexas.edu.