Return to Air Chapter Text

Monitoring Sites in Texas, 1995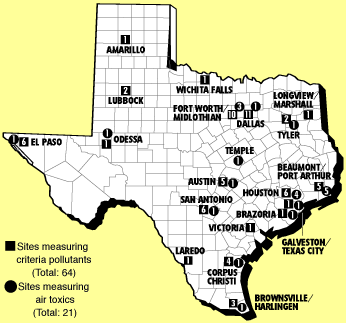 Sites Measuring Criteria Pollutants (Total: 64)
Sites Measuring Air Toxics (Total: 21)
Criteria Pollutants, established by the EPA, are carbon monoxide, sulfur dioxide, nitrogen dioxide, lead, respirable particulate matter and ozone.
Source: Texas Air Control Board, Air Quality in Texas: 1992 and Beyond, (Austin: TACB, 1993), 4.

Return to Air Chapter Text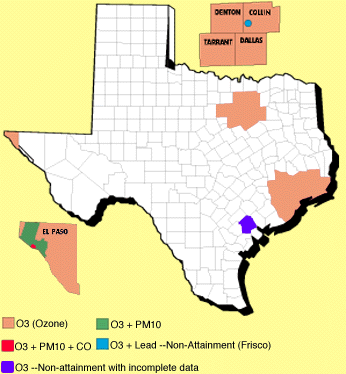 Next Map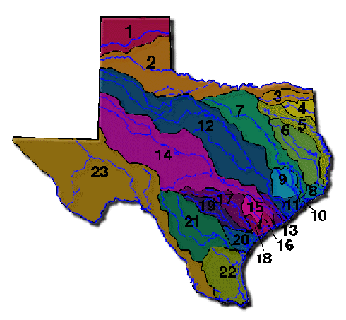 Maps Table of Contents

Please send questions, comments, or problems with this page to ltarver@mail.utexas.edu.