Return to Air Chapter Text

Non-Attainment Areas in Texas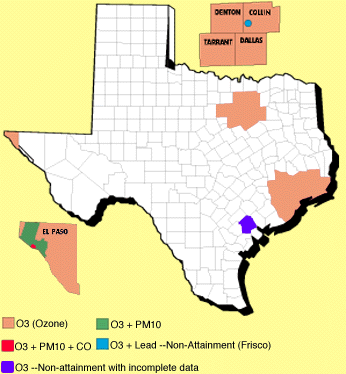 Note: Suburban counties in the Dallas-Fort Worth area, while tech-nically attainment counties, have agreed to participate in the State Implementation Plan for transportation control measures. These counties include Ellis, Johnson, Kaufman, Parker and Rockwall.
Victoria County is expected to be reclassified as attainment for Ozone in 1995.
Source: Texas Air Control Board, Texas Air Control Board Fact Sheets: National Ambient Air Quality Standards for Criteria Pollutants, (Austin: TACB, 1993), 3.

Return to Air Chapter Text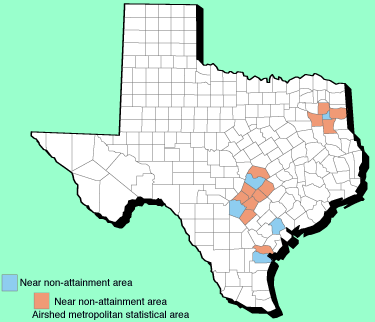 Next Map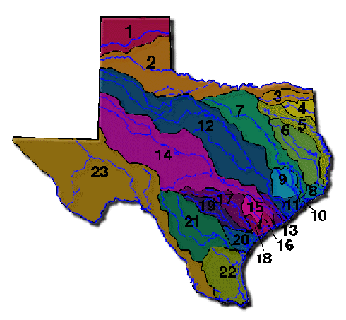 Maps Table of Contents

Please send questions, comments, or problems with this page to ltarver@mail.utexas.edu.