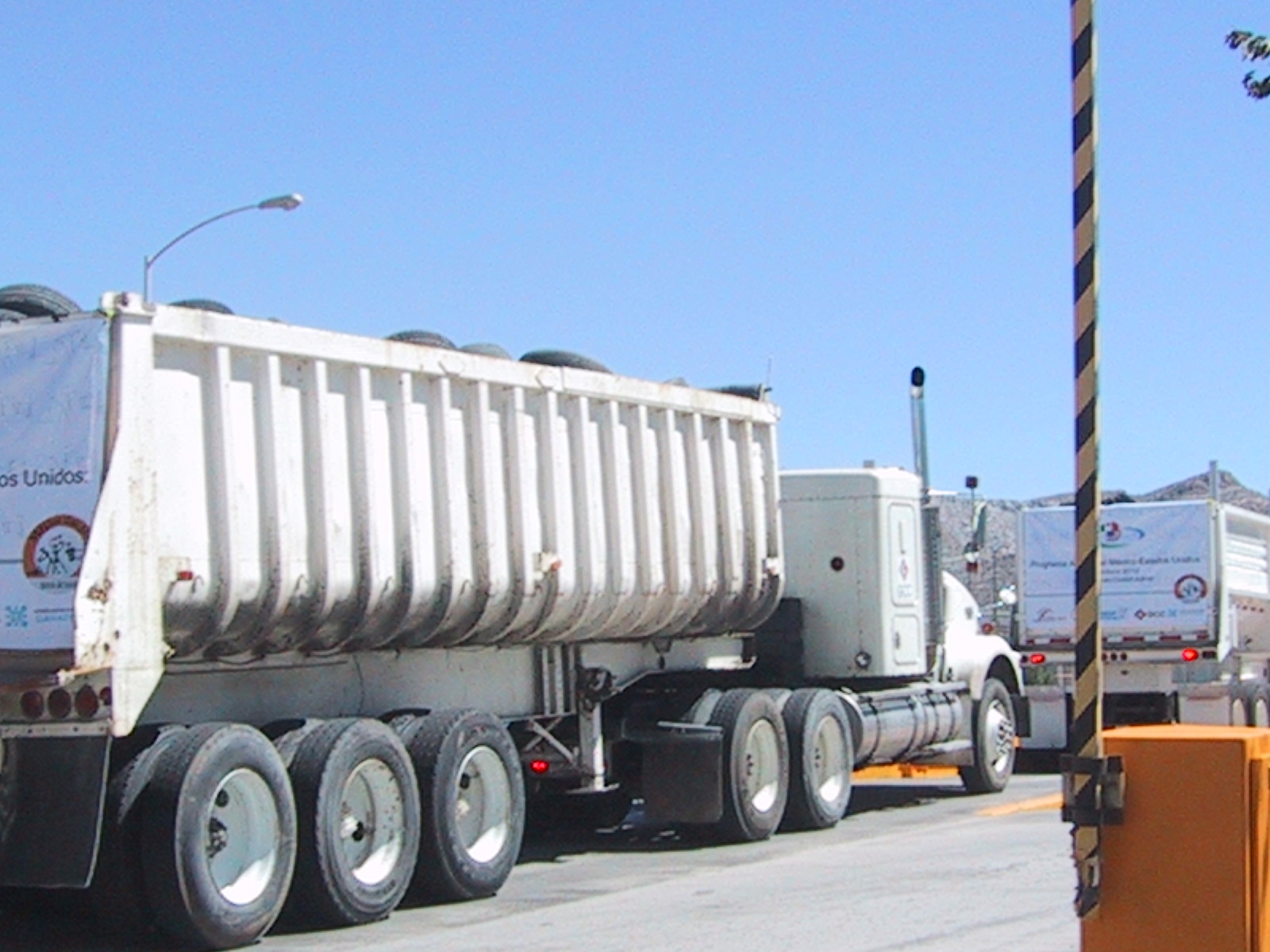 Scrap tires entering Cementos de Chihuahua's Samalayuca Plant. Photo by Oliver Bernstein, Sierra Club.
Successes

U.S.-Mexico Border Sustainable Scrap Tire Management Project/ Proyecto de Manejo Sostenible de Llantas Usadas en la Frontera EU-México
TCPS in partnership with other groups launched a project to promote a more sustainable use of millions of tires located in dumps, storage centers and landfills along the U.S-Mexico border.The overall goal of the project was to eliminate the burning of scrap tires in cement kilns and other industrial furnaces, kilns and boilers in Northern Mexico and Southern U.S. States and promote alternative uses for these tires, particularly related to the paving of roads and other public works projects, including their use as liners in landfills and septic tank drainage fields. To work toward that overall long-term goal, however, this project had several specific short-term goals:
Educate decision-makers and the public in the border region about the dangers of burning tires and the benefits of recycling and reusing tires;
Influence policy at the Border Environmental Cooperation Commission, North American Development Bank, Border 2012 Plan, EPA and SEMARNAT over tire importation into Mexico, tire disposal, recycling and burning;
Strengthen markets for alternatives to burning tires, including the use of tires in road paving and civil engineering projects supported by BECC and NADBANK;
Strengthen existing and create new networks of academics, citizens and NGOs focused on elimination of burning tires and creation of alternative uses, through existing networks such as the GAIA, IPEN and other Networks.
Create a space for discussion of these issues at the Regional Environmental Meeting in Chihuahua City in 2004 and at the V Annual Encuentro Fronterizo in 2005 in Arizona.